We provide subaqueous utility, cable and transmission gas line locate and repairs.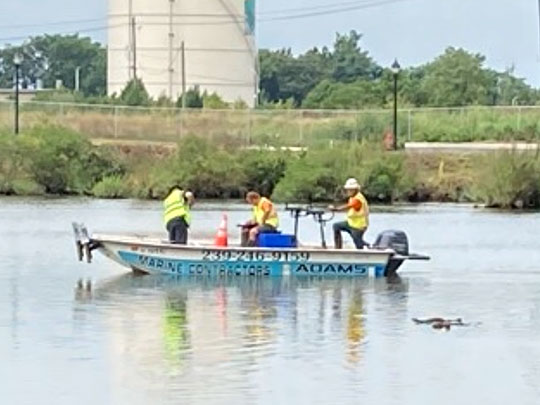 WHAT WE DO FOR YOU

Adams Commercial Diving, Inc. uses radiodetection electromagnetic equipment allowing us to inject a signal through the utility to determine not only the exact location but also the depth of cover of the utility.

For longer routes we utilize a PCM (Pipeline Current Mapper) that allows tracking of the utlity for several miles from the test station or hook up point.

If conditions won't allow for direct hook up onto the utility, divers use hand held magnetometer and metal detectors to assist in ferrous material utilities.

Our divers hold training certificates from Locate Management Institute and continually invest in up-to-date technology and training to perform at a high and efficient standard for our customers locate requirements.