All aspects of maintenance, cleaning, and general upkeep of the hull, rigging, and equipment.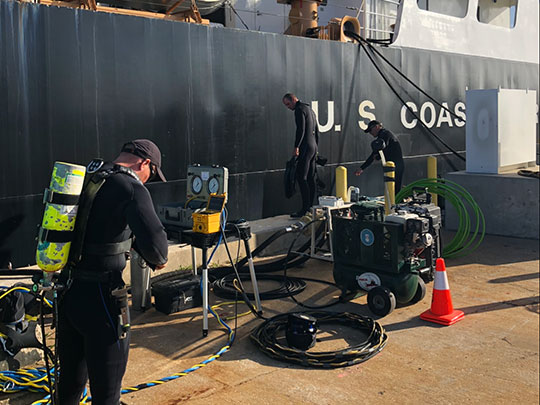 WHAT WE DO FOR YOU

Adams Commercial Diving, Inc. engages in the field of underwater ships husbandry.

Certified divers perform in water hull and running gear cleanings of bio fouling and marine growth that reduces vessels performance. Propeller polishing, video damage assessments, sea chest/thruster cleaning and anode replacement are just several areas of expertise in which Adams can perform on ships, barges and private vessels.

Contact us to today for quotes on your ships needs. Areas of service from South Carolina to the Florida Keys.